Home
DHS and FBI Public Service Announcement
Special National Terrorism Advisory System Bulletin
If You See Something, Say Something®
Part of the ECU Police Department's mission is to cultivate a safe learning environment through quality campus community outreach/education. While no community is immune from criminal activity, the ECU Police Department seeks to reduce or eliminate crime through the delivery of professional law enforcement services and programs. Additionally, we will continue to partner with University departments, local law enforcement, community groups, and other resources that have a critical role in fostering campus safety. The ECU Police Department is dedicated to supporting the University's mission of education and creating a safe learning environment.
---
ECU Police
Emergency:
  9-1-1
Non-Emergency:
(252) 328-6787
Public Information Officer:
Captain Chris Sutton (252) 737-7433
Campus Emergency Hotlines
East Campus:
(252) 328-0062
West (Health Science) Campus:
(252) 744-5080
---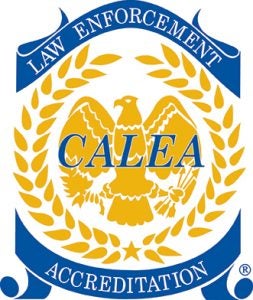 The ECU Police Department is accredited by both the Commission on Accreditation of Law Enforcement Agencies (CALEA) and by the International Association of Campus Law Enforcement Administrators.
Public Comment Portal
CALEA maintains an access portal which allows for comment and feedback with regard to candidate agencies seeking initial accreditation or reaccreditation status. Please access the Public Comment Portal to provide comments, commendations, and other information regarding the ECU Police Department's quality of service.